Blind Spot by Sakshi C (unputdownable books txt) 📖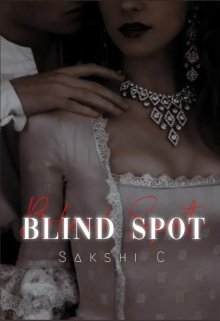 Download in Format:
Book online «Blind Spot by Sakshi C (unputdownable books txt) 📖». Author Sakshi C
---
Mine- I
DO NOT COPY MY WORK, not a scene nor the whole plot idea. 
-It's you, because no one else makes sense-
"They will be here any moment now. Honey, Kids, get downstairs," I was sketching in my room when Dad shouted from the front door. Anya and I rushed downstairs. Anya is my half-sister. She is five and I am eight. My Mom died Seven years ago when I was only a year old. Dad met Maria six years ago and they moved in together when Maria got pregnant with Anya. The day after tomorrow is their wedding and dad's childhood friend, Mr. Rudolph Lavigne is coming here today to attend the wedding. He is a big shot. I figured it by my dad's reaction. He hasn't stopped bustling since the moment he got the news. I can see he's nervous but he is excited too. 
I am confused about Maria. She appears sweet but I don't get good vibes from her. I just hope she will continue to be nice to me after the wedding as well. Anya is a spoiled brat. I don't think she likes me. 
We live in a small village in France. Rudolph Lavigne used to live here before he moved to the city to try his luck and the rest is history. I've heard he is coming here with his wife and kids in order to acquaint them with their history, their origin. However, he also had an ulterior motive. He was coming with a marriage proposal. Now, a little about myself. 
After coming of age, I was going to inherit all my mom's property that included a vast land by the outskirt. Rudolph had his eyes on the land for a long time. He wanted it for drugs production and he had come up with a perfect plan to get it. By marrying me with his youngest son.     
I clattered down the stairs as dad had asked and stood behind Maria, waiting. I glanced up at Maria. She was in a beautiful pink dress that she wear only on special occasions. Her face was glowing and her hair was braided into a beautiful pattern. She was looking pretty.  
A moment later, Anya also came downstairs, carrying a bunny. She had donned a blue knee-length barbie dress. She was as pretty as her Mom. I was wearing a plain green dress. 
"Dad, how long?" Anya drawled out, shifting on her feet.
"There they are," Dad exclaimed with a wide grin, his eyes on a luxurious car that was coming in our direction. We live on a farm. 
My eyes became round with awe when I spotted the sleek black car. This was the first time I was seeing a car this beautiful. 
We stood in attention as the car silently halted in front of our small house. The door to the driver's seat pushed open. My eyes instantly darted to the black shiny shoes that peeked from the door. It was shining brighter than our floor. I was positive those shoes must have cost more than my fanciest dress. My gaze traveled up to meet with a very handsome face.
"Rudolph," Dad beamed and walked up to the man with his arms wide open. 
"Maxim," they hugged and patted each other's back. 
"Long time, isn't it?" dad said nostalgically. 
"Quite long," Rudolph agreed. 
Just in time, the other doors opened. 
The first person I spot was a lady. She was pretty and very tall but not as tall as Rudolph. 
"Anastasia," dad gave her a side hug before Maria threw her arms around her.
"Where are the kids?" Dad asked them.
"Oh, they are still in the car," Rudolph stated, glancing towards his car. 
"Danzel, Andrei, come on, come out," the lady called the kids. 
The door to the backseat drew open. 
The first kid that got off seemed to be of my age. He was cute. His first two teeth were missing, just like mine. He had a huge grin on his face. I liked him immediately. The boy clasped his hands together and rushed up to his parents with confidence. Anya ran up to her Mom's side, leaving me alone by the door.  
"He is my younger, Andrei," Rudolph fondly stroked the kid's hair. 
" Hello, Mr. Monnet, I am glad to meet you," Andrei said confidently while extending his arm. Dad let out a laugh before taking his hand and shaking it. 
"Nice to meet you too, Little Lavigne," dad played along. 
"Hi, I am Anya and he is my bunny," Anya jumped in their conversation and outstretched her hand for Andrei.
My gaze drifted to the opened door of the car. I watched with curiosity as another boy climbed out of the car. He was older than Andrei and much much taller. And pretty. His brown hair was fluttering slightly due to the wind. I observed him inquisitively as he slammed the door shut and heaved a sigh to calm himself. Clearly, he didn't want to be here. 
"Dan?" he turned to Rudolph and scowled. Everyone noticed that but the boy didn't seem to care.  
Danzel. 
The boy resignedly ran a hand through his hair and muttered something under his breath before strolling towards dad and his friend. He seemed to be the complete opposite of his brother. Whereas Andrei had warmth in his eyes, his were ice cold. He wasn't smiling either. 
‍​‌‌​​‌‌‌​​‌​‌‌​‌​​​‌​‌‌‌​‌‌​​​‌‌​​‌‌​‌​‌​​​‌​‌‌‍
Free ebook «Blind Spot by Sakshi C (unputdownable books txt) 📖» - read online now