Genre Young adult. Page - 1
Read books online at the best ebook library worldlibraryebooks.com. Read all the best and interesting books of the Young adult genre on your phone or РС.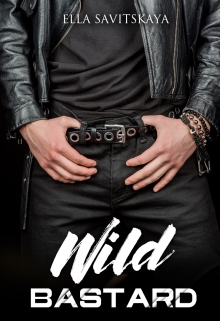 He is unpredictable, mad, wild. People try to stay away from him because nobody knows what he is capable of.

She saw nothing but poverty and indifference in this world. A lonely and unwanted orphanage graduate. Marina can't stand people like HE. And he wants HER in his bed.
She makes every effort not to let him closer, because by chance they have to live under the same roof.
Cristina Martinez – usually called 'Tina' by her friends, is that one friend who seems to have no luck in finding the love of her life. All of her friends are either engaged or married, it is only her who is left single. She is almost desperate to find 'the one', so one night she decides to go drinking, and the next thing she knew she was already having a steamy encounter with a very hot and handsome stranger whose name she never got to know, until they met again five years later.

Felix Romanov. A very influential man and a sought-after bachelor. The stranger whom Tina has shared the steamy night with.

How will these two individuals react once destiny brings them to reunite with each other through one unforeseen event?
She was broken, sad and in pain. She built high walls around her that no one could break. She hid behind a fake mask which was to always smile so that she could hide the pain on the inside.
He saw past this mask and was willing to help and protect her because she was fragile. Was it gonna be as easy as he thought it would be?