Genre Contemporary fiction. Page - 1
Read books online at the best ebook library worldlibraryebooks.com. Read all the best and interesting books of the Contemporary fiction genre on your phone or РС.
Diana leaned closer to me. "Dominic, let's make a deal," she whispered.

I frowned. "What's the deal?"

"I want you to be my boyfriend."
⚜⚜⚜

Two unlikely strangers agreed to a fake relationship so as to achieve a mutual goal: To get rid of their Exes or in Dominic's case, his seductive boss' wife, but the last thing they expected was to be entangled in the disguise.

THIS CAN BE READ AS A STANDALONE.

Alaya Sarim was a muslim girl, her mother died when she was 12. Her father married a rich christian women to support his business. Alaya's stepmother arranged a party, and invited her rich friends. Gerard hawkins, her stepmother's best friend and one of LA's richest man saw Alaya at the party. His sexual desire and lust for her leads to kiss her forcefully, but ended up with a slap! To satisfy his lust and revenge, he kidnapped her with the help of her stepmother and married her forcefully against her will. Her father remain unaware of the whole situation.
And she ended up in a cruel world of Gerard Hawkins!!
She spent months with him to only face his beast lashing out at her. She remained faithful to him. The months were in agony, he abused her as he wanted but suddenly he disappeared le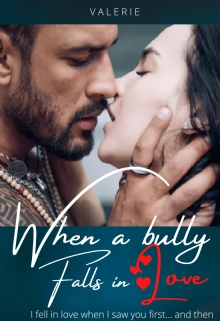 Xander Baston, a rich spoiled brat with tempting looks. He is heartless, ruthless and the biggest bully who never respects anyone.
Aoife Marshall, a sweet innocent girl who recently joined the college to fulfill her dreams. He saw her and wanted her... What will happen when their worlds will collide?
The story of possession and dominance when he tried to be gentle with her; forgetting about his real nature.
Is she going to forget her dreams for him or reject him?
******
CHECK OUT THE BOOK TRAILER...
YOU CAN CHECK THE CHARACTERS ON MY INSTA- Theauthorvalerie
DON"T FORGET TO PRESS THE STAR BUTTON ⬆️, ADD IT YOUR LIBRARY.
This book is under editing ❤️