A Powerless World | Book 4 | Outlive The Darkness Hunt, Jack (feel good novels .txt) 📖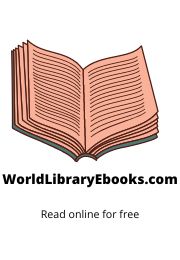 Download in Format:
Book online «A Powerless World | Book 4 | Outlive The Darkness Hunt, Jack (feel good novels .txt) 📖». Author Hunt, Jack
---
OUTLIVE THE DARKNESS
A Powerless World Book Four
Jack Hunt
Direct Response Publishing
Copyright © 2021 by Jack Hunt
All rights reserved.
No part of this book may be reproduced in any form or by any electronic or mechanical means, including information storage and retrieval systems, without written permission from the author, except for the use of brief quotations in a book review.
This eBook is licensed for your personal enjoyment only. This eBook may not be resold. If you would like to share this book with another person, please purchase an additional copy for each person you share it with. If you're reading this book and did not purchase it, or it was not purchased for your use only, then you should return to an online retailer and purchase your own copy. Thank you for respecting the author's work.
OUTLIVE THE DARKNESS: A Powerless World Book Four is a work of fiction. All names, characters, places and incidents either are the product of the author's imagination or used fictitiously. Any resemblance to actual persons, living or dead, events or locales is entirely coincidental.
For my Family
Also by Jack Hunt
Click here to receive special offers, bonus content, and news about new Jack Hunt's books. Sign up for the newsletter.
If you haven't joined Jack Hunt's Private Facebook Group you can request to join by clicking here now.
A Powerless World series
Escape the Breakdown
Survive the Lawless
Defend the Homestead
Outlive the Darkness
Outlaws of the Midwest series
Chaos Erupts
Panic Ensues
Havoc Endures
The Cyber Apocalypse series
As Our World Ends
As Our World Falls
As Our World Burns
The Agora Virus series
Phobia
Anxiety
Strain
The War Buds series
War Buds 1
War Buds 2
War Buds 3
Camp Zero series
State of Panic
State of Shock
State of Decay
Renegades series
The Renegades
The Renegades Book 2: Aftermath
The Renegades Book 3: Fortress
The Renegades Book 4: Colony
The Renegades Book 5: United
The Wild Ones Duology
The Wild Ones Book 1
The Wild Ones Book 2
The EMP Survival series
Days of Panic
Days of Chaos
Days of Danger
Days of Terror
Against All Odds Duology
As We Fall
As We Break
The Amygdala Syndrome Duology
Unstable
Unhinged
Survival Rules series
Rules of Survival
Rules of Conflict
Rules of Darkness
Rules of Engagement
Lone Survivor series
All That Remains
All That Survives
All That Escapes
All That Rises
Mavericks series
Mavericks: Hunters Moon
Time Agents series
Killing Time
Single Novels
Blackout
Defiant
Darkest Hour
Final Impact
The Year Without Summer
The Last Storm
The Last Magician
The Lookout
Class of 1989
Out of the Wild
Contents
Prologue
Chapter 1
Chapter 2
Chapter 3
Chapter 4
Chapter 5
Chapter 6
Chapter 7
Chapter 8
Chapter 9
Chapter 10
Chapter 11
Chapter 12
Chapter 13
Chapter 14
Chapter 15
Chapter 16
Chapter 17
Chapter 18
Chapter 19
Chapter 20
Chapter 21
Chapter 22
Chapter 23
Chapter 24
Chapter 25
Chapter 26
Chapter 27
Chapter 28
Chapter 29
Chapter 30
Chapter 31
A Plea
Readers Team
About the Author
Prologue
Humboldt County, California
Four months after the event
Freedom. He could almost taste it. John Boone stood at the door of his eight-by-ten cell, watching through a thin vertical pane as hands on the clock ticked over. His eyes flitted between correctional officers as they hurried to prepare the transfer of thirty prisoners from Humboldt Correctional Facility to North Kern State Prison.
Transfers occurred for all manner of reasons. If inmates were near the end of their sentence, they might be moved to a prison that was closer to where they would live after release. Sometimes the conditions were better elsewhere. Other times it was due to overpopulation. This time they'd been told two reasons: to curb the spread of sickness and because the generators were needed elsewhere.
The transfer had been planned for some time. He'd heard the rumors that state was expediting the release of inmates ever since the power grid went down four months ago, but it was when an officer banged on his door and told him to pack up his things that he knew the situation had gotten worse. They didn't release folks like him. Violent offenders, that is. Only those who were deemed nonviolent or had serious medical conditions.
"I'm being released?" he'd asked.
"In your dreams," Dustin Parish replied.
Boone had seen inmates leave. The lucky few. He learned that it was only those who had served a lengthy sentence, posed a low risk of reoffending, and were vulnerable to the sickness that had spread for over a year.
It didn't matter to him. He was getting out one way or another, and he knew who would help. He locked eyes with Parish, a correctional officer who had dodged a bullet that year after Humboldt County arrested a fellow deputy for smuggling contraband into the facility. He wasn't the first to do it. What the drug task force had gotten wrong was that Deputy Jameson hadn't acted alone. Parish was in on it but because Jameson hadn't squealed, he had gotten away scot-free. They might not have known his involvement but Boone did and he'd planned to use that to his advantage.
Boone turned and dropped down to do thirty push-ups. It was routine. It kept his body fit and his mind active after years inside for armed robbery. A year ago he'd been transferred out of state back to his hometown to serve out the remainder of his sentence. That's why it bothered him that they were talking about transferring him back to state.
The muscles on his back rippled, the huge tattoo of a cross looked as if it was alive with each dip. His belief in God wasn't the healthiest. It almost bordered upon an obsession. While others shared their faith, did good to others, quoted the New Testament, and talked about love and forgiveness, he was much more partial to the Old. An eye for an eye, a tooth for a tooth. There was substance to that. None of this namby-pamby business. Forgiveness? That was for pussies. The God he served was a God of vengeance, ready to strike down upon the heads of those that stepped out of line. Now that he could get behind.
Boone heard the steel flap on the door clank against it. That familiar sound that drove men mad. "Boone. Let's go."
"Sixteen more to go."
"Get your ass up now."
"Fifteen, fourteen."
"Don't make us come in there."
"Is that a promise? Twelve, eleven."
Hernández acted all tough but he knew his place.
Free ebook «A Powerless World | Book 4 | Outlive The Darkness Hunt, Jack (feel good novels .txt) 📖» - read online now