Amber Heather Burnside (that summer book .TXT) 📖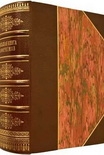 Download in Format:
Book online «Amber Heather Burnside (that summer book .TXT) 📖». Author Heather Burnside
---
Also by Heather Burnside
The Riverhill Trilogy
Slur
A Gangster's Grip
Danger by Association
The Manchester Trilogy:
Born Bad
Blood Ties
Vendetta
The Working Girls Series:
The Mark
Ruby
Crystal
AMBER
Heather Burnside
AN IMPRINT OF HEAD OF ZEUS
www.ariafiction.com
First published in the United Kingdom in 2021 by Aria, an imprint of Head of Zeus Ltd
Copyright © Heather Burnside, 2021
The moral right of Heather Burnside to be identified as the author of this work has been asserted in accordance with the Copyright, Designs and Patents Act of 1988.
All rights reserved. No part of this publication may be reproduced, stored in a retrieval system, or transmitted, in any form or by any means, electronic, mechanical, photocopying, recording, or otherwise, without the prior permission of both the copyright owner and the above publisher of this book.
This is a work of fiction. All characters, organizations, and events portrayed in this novel are either products of the author's imagination or are used fictitiously.
A CIP catalogue record for this book is available from the British Library.
ISBN:
eBook: 9781838939618
Paperback: 9781800246072
Cover design © Debbie Clement
Aria
c/o Head of Zeus
First Floor East
5–8 Hardwick Street
London EC1R 4RG
www.ariafiction.com
For Kerry and Pascoe
Contents
Welcome Page
Copyright
Dedication
Chapter 1
Chapter 2
Chapter 3
Chapter 4
Chapter 5
Chapter 6
Chapter 7
Chapter 8
Chapter 9
Chapter 10
Chapter 11
Chapter 12
Chapter 13
Chapter 14
Chapter 15
Chapter 16
Chapter 17
Chapter 18
Chapter 19
Chapter 20
Chapter 21
Chapter 22
Chapter 23
Chapter 24
Chapter 25
Chapter 26
Chapter 27
Chapter 28
Chapter 29
Chapter 30
Chapter 31
Chapter 32
Chapter 33
Chapter 34
Chapter 35
Chapter 36
Chapter 37
Chapter 38
Chapter 39
Chapter 40
Chapter 41
Chapter 42
Chapter 43
Chapter 44
Chapter 45
Chapter 46
Chapter 47
Chapter 48
Chapter 49
Chapter 50
Chapter 51
Chapter 52
Chapter 53
Chapter 54
Chapter 55
Chapter 56
Chapter 57
Chapter 58
Chapter 59
Chapter 60
Chapter 61
Chapter 62
Chapter 63
Chapter 64
Chapter 65
Chapter 66
Chapter 67
Chapter 68
Acknowledgements
About the Author
Become an Aria Addict
Dear Reader,
This has been the most difficult one of my novels to write because of the sensitive subject matter of sexual abuse, particularly relating to a minor. When I thought of the idea for the book, I underestimated just how much it would affect me.
I am sending this novel out into the world with a great deal of trepidation in case its intentions are misinterpreted. I don't want readers to think that I am making light of the subject or treating is as merely a means of entertainment. For these reasons I have taken great care to show the pain and suffering caused by sexual abuse rather than portraying these scenes in a tantalising or titillating way. Therefore, this novel is dark and gloomy in parts.
Despite my reservations, I have gone ahead with this book because I feel that it is a story that needs to be told. Sexual abuse takes place every day and is often swept under the carpet. I hope that by highlighting this issue through this novel I am playing my part in addressing it and showing the lifelong damaging effects that sexual abuse has on the survivors.
This form of abuse should not be regarded merely as a sexual act but as a distressing emotional incident that causes feelings of shame, inadequacy, low self-esteem, lack of confidence, and vulnerability etc. It can also affect the survivor's ability to form stable relationships in later life.
This book is not just a story from an author's imagination; it is a story that affects countless survivors of sexual abuse in our society today.
If you have been affected by childhood sexual abuse or childhood abuse of any type, you can get support from the National Association for People Abused in Childhood (NAPAC). You can find more information on their website at: https://napac.org.uk/.
I apologise in advance if you find the subject matter distressing.
Yours sincerely,
Heather Burnside
1
September 2015
Amber stared at the grossly obese man in front of her called Bill as he held out the garments for her to wear. She shuddered when she realised what they were. This had been bound to happen sooner or later but the fact that Amber had been expecting it didn't lessen its dire impact.
'Well, aren't you gonna take them then?' he asked.
She stepped forward, cautiously, noticing the whiff of BO that emanated from him. Then she held out her hand while he passed her the clothing.
'I guessed your size from when we met last time,' he said, leering at her.
Amber knew that the client had probably chosen her because of her petite frame as she was only five foot two and a size eight.
They were in a hotel room, but it wasn't a plush hotel like the ones in Manchester city centre that a lot of her punters used. It was a bit neglected and situated in the inner-city suburbs; probably a three star, if that, she guessed.
During the time she'd been on the game, she had learnt that the choice of hotel said a lot about the punter. This particular hotel suggested that Bill either didn't have money to splash around, he was stingy, or he just wanted a quickie with a street girl who he thought didn't deserve any better.
Punters who opted for swanky city centre hotels generally had money to spare and they enjoyed the luxury and privacy that the more upmarket hotels afforded them. But when a punter chose this type of hotel it always made her more wary than usual. Why opt for a cheap hotel rather than visiting a whorehouse? Was it because there would be no one there to offer protection if things turned nasty?
If it hadn't been for the fact that she'd done business with Bill previously she would have declined but he'd treated her OK last time even though he was repulsive to look at. And, if she'd have known beforehand what type of job it was, she would also have turned him down, aware of the implications. But it was too late now. She was here and she had the outfit in her hand ready to put on.
Amber tried to block the doubts from her mind, telling herself that it was just like any other job. Sex with him was straightforward and she wouldn't be expected to do anything extreme. But as she looked at the clothing she was clutching, Amber couldn't avoid the tremor of fear and repulsion that ran through her body.
She separated the items: an
Free ebook «Amber Heather Burnside (that summer book .TXT) 📖» - read online now