Royal Ceo by Seerat Kaur (best electronic book reader .txt) 📖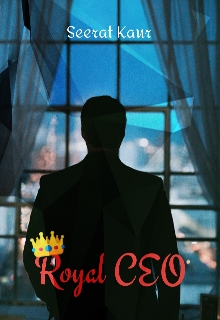 Download in Format:
Book online «Royal Ceo by Seerat Kaur (best electronic book reader .txt) 📖». Author Seerat Kaur
---
1
                     The ceremony passed in a blur with traditional wedding music, we exchanged vows, I had mulled over it more than a hundredth time. 
      'Why am I here? Why didn't I run away? 
      Nothing could soothe my nerves. I couldn't run away. The global hysteria over my impending wedding was the lead story on every channel. I couldn't lose myself in the wedding. It wasn't my choice. My thinking was no comfort to me. 
       My dad offered me money I wanted for my business. It was shocking when I heard him. But he repeated it for me. I wouldn't call it business. I wanted a school for needy kids in South Africa. That demanded money. So I was here.  Keeping my words, that I made to my father. I was officially into this alone. 
      He brushed a gentle kiss across my mouth after we were being pronounced man and wife. It made my pulse pounded in my ears and butterflies swirled in my belly. I couldn't ignore the chills it gave me. 
      ' I'm twenty-seven years old. I got married to the Royal CEO of Steel industries. It's unbelievable. But he has a castle somewhere in Dover. My husband is two years older than me, gorgeous, six feet tall, and muscular. He is the dream of every girl, but not mine. I wanted to be single and wanted to adopt two kids. I have no problem physically. I just don't wanna get married. Single life is a happy life. Someone ditched me in college. It created hate for all men. Our family has booked a honeymoon suite for us in a five-star hotel. My husband has booked another room, next to our suite's door. Not because he wanted some privacy. It's because he wants to spend the night with an experienced woman, not a virgin like me. He doesn't need to know this.' 
              Arrogant future king! 
         I cracked open the door. He forgot to lock the door in his ecstasy. I snorted inward. I needed a strong reason to get rid of him, this wedding. 
       '  Dad has already transferred the promised money to my account. I don't need to stay with him in an unwanted wedding. We're over, though, we haven't even started. '
       I darted my gaze. A brunette was wearing a tight red dress. She walked into the room in her red stiletto. Her dress was barely covering her a**. I wanted to hit her with the pillow that was resting beside me on the couch. But it wasn't her fault. 
       I sneaked into his room because that was the only hope. Giving room service extra money, I got the extra key to his room. I was his wife. As both rooms were booked with his name. So it wasn't difficult for me. Though, he must have instructed someone. I didn't care. I got what I wanted. A strong reason to get rid of him. The hotel wasn't far from our wedding hall. 
        I walked into his room slowly. I was hiding behind the curtains. I clicked his picture, kissing her, sucking her, and a small clip of it. That was enough. I contorted my lips in disgust. I just wish I had more time to think, to decide. I did what seemed right at that moment. Now I was feeling trapped in an unwanted wedding, and… no doubt - unwanted. 
     ' Look what a king-in-waiting is doing! '
      I wanted to snort but he couldn't know that they weren't alone. I was irritated before I saw myself out. Before he could strip her, I returned to our room, which was my room now. I could feel my blood boiling in my veins
       Irritation strains my voice, ''Why did he marry me? Well! It's working in my favor, my profit.'' I shrugged my shoulders as I walked in my room. I was overtired of the wedding, especially what I just saw now. 
      ' I'm five feet two inches tall, slim, and have blue eyes. He has brown eyes, jet black hair, and a body like a model. It benefitted him to get a brunette on his wedding night. He's a king. He can get whatever he desires. '
        I could not sleep. I was so startled to see him with her on our wedding night. So! I booked a beautician. My hair wasn't chestnut brown anymore. I colored them blonde. 
       ' It's looking pretty cool. I have always wanted to do this. Mom never allowed me. Well! No one is above me now. It's my life. '
        When he slid the ring in my finger. We were declared married. My father transferred two million pounds into my account. 
       When my father told me to marry Edward Rhodes. I asked him what would I get from this wedding? That was a wise move. I was glad I did it but I wasn't feeling that proud now. He should wait, at least for tonight. He could show some manners. 
       I shook my head and thinned my lips. Why was I mulling over his actions? His action would bring consequences to him soon. I should not be sad. I was expecting rose petals to fall from the sky. The bitch was radiated a halo of confidence and serenity offering herself to him. 
       ' I'm not interested in the title of Sienna Edward Rhodes. I'm glad just being Sienna Grey.  When my father told me he would give me two million pounds. My eyes lit up. I agreed to be his wife. In reality, It wasn't the main reason to agree with it. My grandma loves me. I could do anything for her. She wanted me to marry him. I said yes. And two million! I took it as a bonus to fulfill my dreams. '
         He'd never find on the table dancing to impress him but to drown him in the pool of his own mistakes. 
        I glanced at my reflection. I hated last night, our wedding night! My long pink dress was designer and hugged my curves. I was supposed to wear it while walking out of this room with my husband after completing my wedding. But not anymore! I laughed so raucously but it couldn't soothe the small ping in my chest. 
        I grabbed the handle of my luggage and walked out of the room. I wanted to turn and slapped on his door. But he didn't need to know this. 
       I pressed the button and waited for the elevator to come. I was getting impatient. I wanted to get out of here, I didn't want to share the same roof with him. 
‍​‌‌​​‌‌‌​​‌​‌‌​‌​​​‌​‌‌‌​‌‌​​​‌‌​​‌‌​‌​‌​​​‌​‌‌‍
Free ebook «Royal Ceo by Seerat Kaur (best electronic book reader .txt) 📖» - read online now