His Sanity by Mirah Selim (great book club books .txt) 📖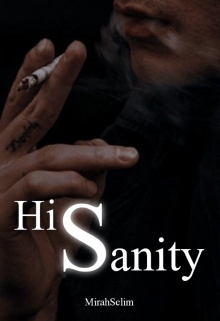 Download in Format:
Book online «His Sanity by Mirah Selim (great book club books .txt) 📖». Author Mirah Selim
---
Disclaimer
Let me clear about few warnings.
First this book is based on Dark Romance but being dark romance doesn't mean that it has violence or abuse. It's free from all toxicity.
It does not contain toxic relation.
Innocent girl doesn't mean she's dumb. She knows her morals and ethics. She's sensible enough to handle the matters. And if your finding a pathetic idiotic female lead who gets Stockholm syndrome this isn't your place. Kindly exit.
Lastly Male lead has abnormal sanity and quiet dark aura. He can play with your emotions anytime so be aware. He's gonna be creepier than you have imagine.
Plagiarism
This book is my original work based on my sole imagination so don't copy. No transitions or translations are allowed. No matter how much you want me to let you translate the answer will be no.
Don't report kindly. Don't like it don't read it. The exit door is always open.
This book is strictly 18+ have some sensitive health issues. Incidents and mature content as well.
I will start this book soon. And the updating schedule I already had explained a lot of times. I update whenever I get a free time and now a days I am quiet lazy but I will try to post atleast 2 chapters of this book a week.
Enjoy;)
‍​‌‌​​‌‌‌​​‌​‌‌​‌​​​‌​‌‌‌​‌‌​​​‌‌​​‌‌​‌​‌​​​‌​‌‌‍
Did you like the chapter?
An honest rating will help the author to write the book. It's anonymous.
$(document).ready(function () { $('.rating-star').on('click touchstart', function (e) { Reader.stars.sendRating(e.target.value); }); });
Free ebook «His Sanity by Mirah Selim (great book club books .txt) 📖» - read online now